ADVERTISE/BROADCAST
YOUR BUSINESS - PRODUCT or EVENT on
WCR247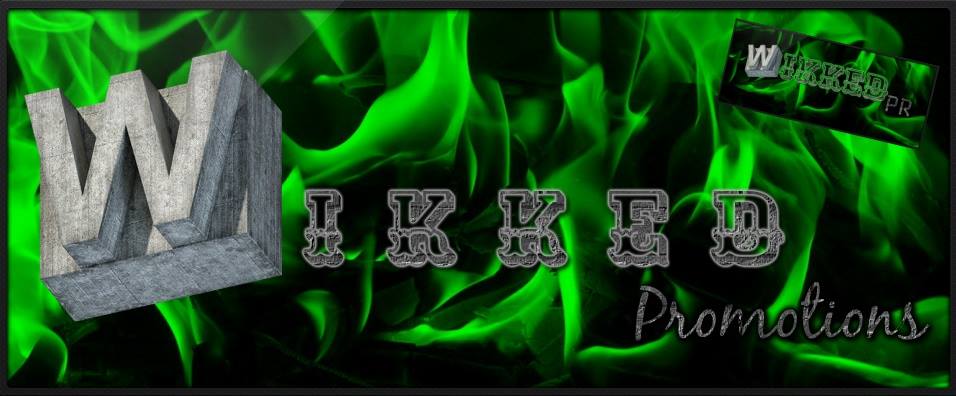 @WCR247Radio
-
Wikkedchikradio247
RockNRageRadioNetwork
Since 2015 over 1.8 million have visited the Official Site of WCR
247.com
\m/ WCR247 is Stream Licensed in compliance with the ASCAP/BMI/SoundExchange 2017 rate increases.
Thanks to the awesome supporters & Affiliates !!!
\m/ YOU make our station ROCK \m/
---
*WCR247 Provides Graphics for Venues, Show/Event Flyers and Custom Videos for Musicians. Please ask about our rates!



Scarlet in Chains introducing what we like to call bondage jewellery, pretty yet edgy items of jewellery that are strong enough to be used as restraints and contain all the anchor points you could wish for to keep yourselves entertained in the bedroom and anywhere else you please.
Scarlet in Chains jewellery with an extra link of kink! 18+

FEATURING THE ROCKSTAR COLLECTION


---

What A Dream - Artists Helping Artists To Make The World A Better Place... That's The Idea I Had In Creating METAL EDGE And To Give New Artists A Chance To Be Known For Their Hard Work.
I Want To Thank You All for making This A Dream Come True And to Please Keep The Dream Alive!


---

METAL EDGE WEB Designed by WCR247 - LissC
Need a Website for a Band or Business?
Please email

:


wikkedchikradio247@yahoo.com
ATTEN: Web Design


---

PC Support - Muffoletto's Computer Services Computer services at your doorstep. Contact us today to have your computer problems solved in a quick and timely manner. Why wait? Let us provide you with the pc support and do your computer troubleshooting for you so you can get on with life!

Please call 219.979.4629 and and make your appointment today.


---
WCR247 Advertising &
WikkedHourRockShow Sponsorship
WCR247 PACKAGES


*Starting as low as $5 Per Week




WCR247 Radio
Official Website Banner Package

Your Ad/Business Banner with a Click through on the

Main page

of Wikkedchikradio247.com Official website. Includes a detailed description of your Business.

BROADCASTING ADVERTISING:

WCR247 Bronze Advertising Package -

Two - 30-60 second audio commercial content Ads in Daily rotation on WCR247 Official wikkedchikradio247.com Central Broadcasting 24/7
*Musicians - Advertising Albums & Events 24/7*

Ad/Business Banner Included in the WCR247 Main Banner on ALL WCR247 Digital Flyers, Email Subscriptions and any promotion of Wikkedchikradio247.



WIKKED SPONSORS & AFFILIATES & ENDORSEMENTS

For Pricing details, please email: wikkedchikradio247@yahoo.com
ATTEN: Sponsorship
*Stats Available


Your Ad/Business Banner with a Click through on the Main Page of the Wikkedchikradio247.com Official Website, as well as on Sponsor/Affiliates Page.

One -30 second audio commercial content Ad, in rotation

during The Wikked Hours Rock Show.

Your Ad will be broadcasted during Reviews and Interviews, our highest "Traffic Time," as well as on

WikkedPodCast

.

By Sponsoring the WikkedHoursRockShow – Your Commercial will not only be Broadcasted, but on the Main Banner of ALL promotions for the Show.

Posts Include: ALL post promotions in targeted groups on Facebook, Google +, Linked In Blog Posts and Twitter handles.

*Podcasts are available for viewers on the WikkedHoursRockShow Review/Interview Official Page of Featured Artists a Full week, MixCloud and are promoted by WCR247.

Your Sponsorship and Commercial Advertising ensures WCR247's continued ability to bring the highest quality of Reviews and Interviews, as well as broadcasting Local & Worldwide businesses and Musicians who appreciate exceptional Music and services, while advertising New Releases, Albums, Singles, Events and more.